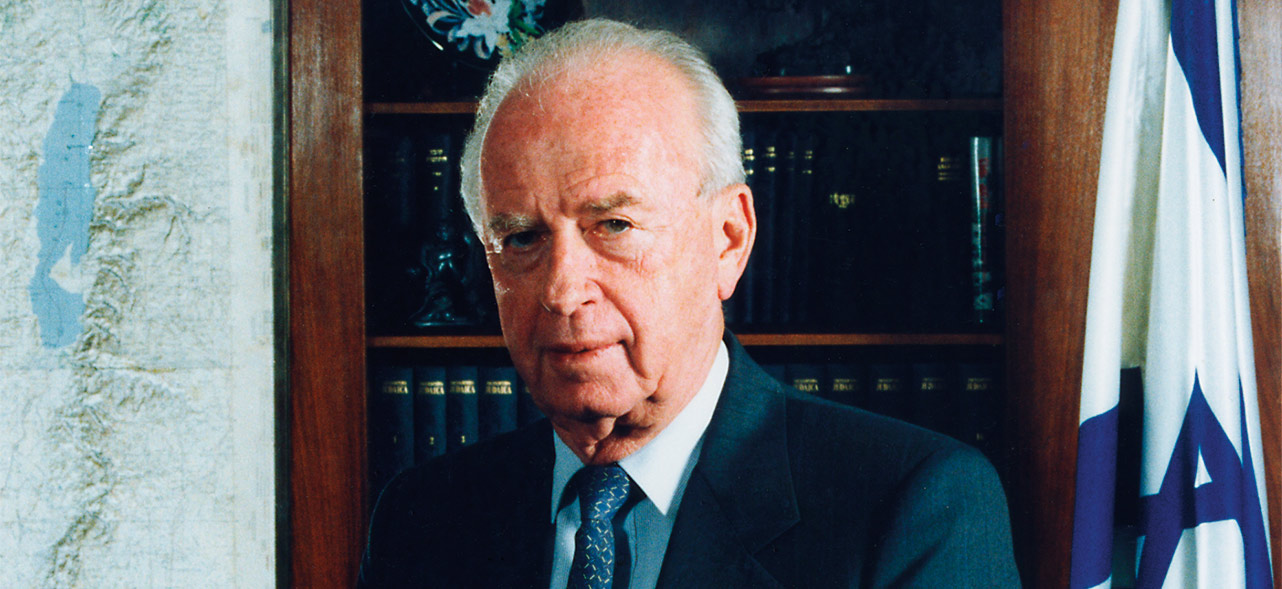 November 4th marks 20 years since Yitzhak Rabin was assassinated at a peace rally held under the slogan "Yes to Peace, No to Violence". The two-time
Prime Minister of Israel
was awarded the Nobel Peace Prize
in
December 1994,
along with Yasser Arafat and Shimon Peres,
for their efforts to create peace in the Middle East. Regretfully, he did not live to see his vision materialize.
Throughout his life as a military, political and diplomatic figure, Rabin demonstrated unparalleled leadership and genuine concern for the success of the Jewish state.
At his funeral then American President Bill
Clinton paid tribute to Rabin. "Yitzhak Rabin lived the history of Israel. Throughout every trial and triumph, the struggle for independence, the wars for survival, the pursuit of peace, and in all he served on the front lines."
On the 19th anniversary of Rabin's death, Israeli President Reuven Rivlin said, '
"For me, Rabin's legacy is not the legacy of war and peace. It is a legacy of his leadership. He was a leader who did not just walk at the head of the camp, but rather within its midst, motivated by a concern not just for our security, but for our existence as a society, more just and more equal."
20 years after Yitzhak Rabin's untimely death, the struggle to achieve peace in Israel and the Middle East continues. As Israel's leaders work towards achieving peace amidst surges of terrorism and violence towards Israel and Israelis, the tireless spirit of Rabin serves as inspiration to continue the pursuit until peace is realized.  

Yitzhak Rabin remains to this day a symbol to the world for hope and peace. We will continue to draw strength and inspiration from his legacy.