You must understand what once was to understand what was lost
The 2015 Young Adults spent their first day in Poland exploring the roots of the rich Jewish heritage and culture that existed before The Holocaust. Our first stop on our journey was POLIN: The Museum of the History of Polish Jewry where we learned about Polish Jewish presence dating all the way back to the 1st century, evolving to the second largest Jewish community on the eve of World War II. Here we saw Jewish life in full colour and 3-D, a sharp contrast to the black and white photos in our history books.
We then visited Gensha cemetery, Warsaw's second largest Jewish cemetery, where we had the chance to "meet" some notable Jews who contributed to both the Jewish community and the worldwide community at large. Here we continued to celebrate Jewish life, learning about the diversity that existed: from religious Jews, to secular Jews, to Bundists. We discovered that the Jews of the past are not all that different from the Jews today – with many ways of connecting to Judaism as well as an intense desire to contribute to the world around them.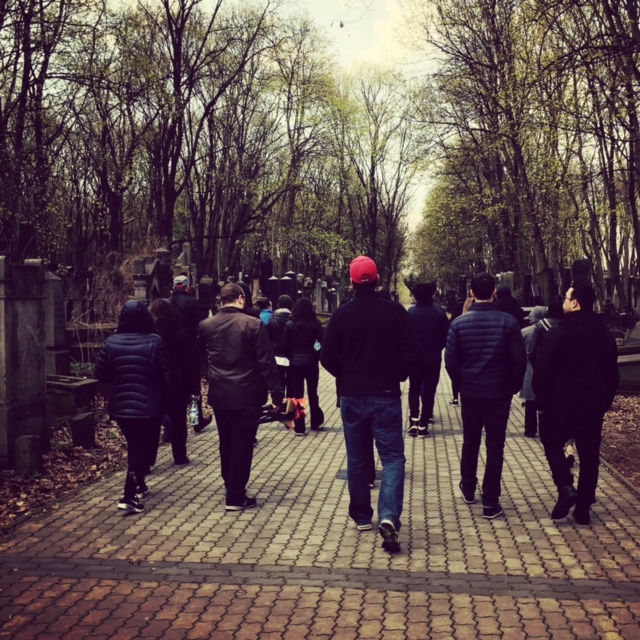 Understanding who Jews were before the Holocaust helps us see the victims of this tragedy not just as victims, but as people: people with families, passions, hopes and dreams for the future.