November 27, 2015 |
15 Kislev

5776 | Shabbat Candlelighting at 4:01 p.m.
This message has 793 words and will take about 4 minutes to read.
When we work together and leverage our talents and resources, a small investment goes a long way. Nowhere is that more evident than in our partnership region of Etzba HaGalil (the Galilee Panhandle), where our partnerships triple the impact of our strategic investments. As a result, we are closing gaps in education and economic inequality throughout Northern Israel. I spent the past week there with our volunteer leadership and professional staff at our Partnership2Gether meetings, essentially representing you, our donors.
Let me start with a little background about what like is life in Etzba HaGalil. This predominantly rural region in Northern Israel is far removed from the economic and political centres of the country, and struggles with unemployment and underemployment, inadequate and aging infrastructure, and lack of opportunities for advancement. It is difficult to break the cycle of poverty that many families experience, leaving young people with few pathways to achieve their full potential. Surrounded on three sides by Lebanon and Syria, security is a concern, but in actuality, the socio-economic challenges are more pressing.
Through the Partnership2Gether program, the region is twinned with Vancouver and five other "Coast-to-Coast" Canadian Jewish communities: Atlantic Canada, Calgary, Edmonton, Ottawa, and Winnipeg. The Coast-to-Coast partnership, and the contributions from Israeli philanthropists and the Israeli public sector, are key to our ability to leverage our community's investment. Just as important, but often less visible, are the Israeli volunteer leaders who work collaboratively with us to source, screen and monitor our projects on the ground. For every committee we have in the partnership, there is an Israeli and a Canadian co-chair who work side by side to execute the work. This empowered group of leaders leverage their local relationships to ensure our projects go further. These factors enable our Vancouver dollars to affect long term change across the region.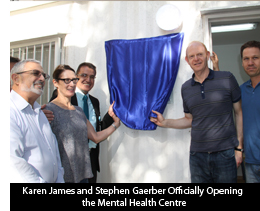 For example, take the mental health clinic that Karen James, chair of our Israel and Overseas Affairs Committee, officially opened in Kiryat Shmona this past week. It will serve local residents who require psychological or psychiatric care services closer to home and work without having to make the 90 minute round trip to Tsfat. The multiplier effect of our partnerships meant that an investment of only $10,000 from our Federation was enough to get this clinic up and running. This is only possible because of our partnerships with the Coast-to-Coast communities and our ability to maximize investments from Israeli partners like the Ziv hospital and the City of Kiryat Shmona, among others.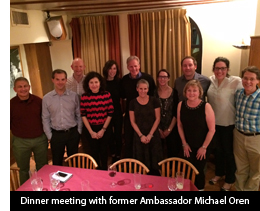 What's precious about these partnerships is not just that we can convene communities from across Canada to make an impact, but the relationships we've built with Israeli leaders, including the mayors of the towns and cities in Etzba HaGalil. We also have the attention and support of several Members of the Knesset, including Israel's former Ambassador to the United States Michael Oren, and Yifat Shasha-Biton, the first woman with a PhD elected to Knesset from the periphery.
Stephen Gaerber, who holds dual roles as our board chair and as Canadian national chair of our partnership says, "It is really about the people. A close bond has developed between the Etzba HaGalil mayors and the Canadian and Israeli laypeople, and we truly work together to determine where our investment will have the greatest impact. Whether it is a joint program between day schools in Vancouver and schools in Northern Israel teaching Jewish identity to their pupils, funding an incredible 10 year leadership program that mentors outstanding Israeli youth aged 15-25, purchasing a state of the art incubator for an under-resourced hospital, or supporting a group home that teaches important life skills to young adults with autism, we are positively affecting lives in Israel and at home."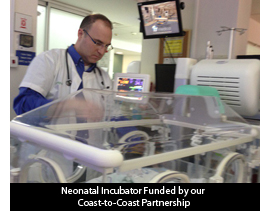 What most struck Geoffrey Druker, a member of our Israel and Overseas Committee who was attending the partnership meetings for the first time, was the new facility we visited for people with physical and developmental challenges. The mayor of Galil Eliyon said something to this effect: These people were born with certain conditions. They did not choose their condition, but we choose to give - for them.
The most important partnership we have is with you, our donors and community members. None of our work, whether here at home, in our partnership region in Israel, or in Jewish communities in need around the world, would be possible without you. If you've already made your gift to the Federation Annual Campaign this year, I thank you. If you have not yet had the opportunity to make your gift, we are in the last stages of the campaign and I hope you will choose to join us as a partner in this important work.
Shabbat shalom,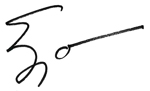 Ezra S. Shanken
CEO, Jewish Federation of Greater Vancouver
Jewish Federation of Greater Vancouver | Suite 200, 950 West 41st Avenue, Vancouver, BC